Chimney Sweeping and Repairs
Chimney Cleaning
Chimney cleaning is important once a year to prevent chimney fires and to guarantee maximum heat output.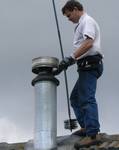 We can clean most makes and models of wood burners
All wood burners are cleaned to a high standard including open fires and jetmasters
Free Safety Checks
We carry out free safety checks with all jobs. What this means for you is that your fireplace or log burner will operate at its optimum performance every time you use it.
Repairs & Maintenance
A full mobile repair service for most wood burner makes: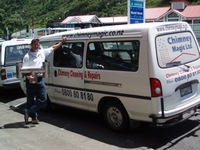 Jayline
Kent
Masport
Logaire
Metro
Garth & Fisher
And more...
If your model isn't listed above then contact Chimney Magic to discuss, it is more than likely we will be able to look after you.
Replacement Parts
We have replacements for all of the following:
Air Tubes
Baffles
Bricks
Caps
Door Seals
Flues
Glass
Glass Seal
Other Services
At Chimney Magic we can perform a number of different tasks to help you enjoy your fire place or wood burner as best as possible.
Re-bricking of open fire places
Pre-purchase and pre-sale inspections
A yearly personal follow up & reminder call by phone
Brick chimney removal & associated repairs
Contact Chimney Magic today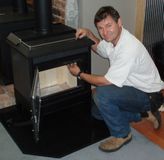 Contact Chimney Magic today to book a time for your chimney sweep or for your wood burner or fire place to be serviced. Alan is the owner/operator of Chimney Magic and guarantees personal service.
"Having full control of the business means I'm on time every time, no waiting around."
Contact Details
Alan (Direct) 0274 318675
Email:
Chimney Magic
PO Box: 33-335
Petone